Maximus-Monitor-Mk2
- Changing of the Guard, New References -
¡° Like Elvis, the Apogees have now left the building... But the new day is dawning on our fresh champion and the Maximus Monitor Mk2 will now take on the role of in-house reference... The spouse approves and the room is alight with sunshine and song. ¡±
http://www.6moons.com/audioreviews2/cotg/1.html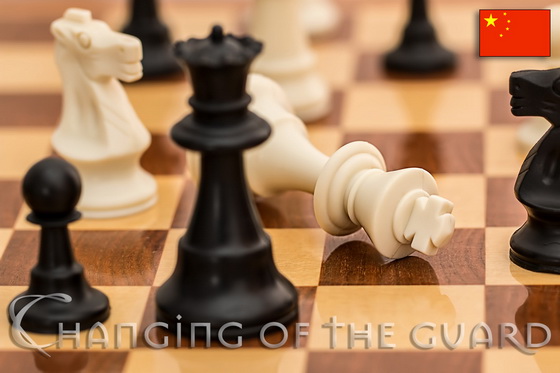 ¡° It¡¯s legitimately full range, leaving many supposedly full-range floorstanders looking bass shy. It¡¯s so rich in features, technology and materials that it can run head to head against tough competition many multiples of its price and doesn¡¯t suffer in the attempt... It can be beaten but prepare to bring a sizable wallet. That makes the Mark & Daniel a benchmark budget reference - our personal reference.¡°
https://6moons.com/audioreview_articles/md/
- Writer: Glen Wagenknecht / Reviewer -
¡° Actually, the ambitious Mark & Daniel Maximus Monitor MkII reset my ~40Hz in-room target for an ¨¹ber monitor by roughly 10 cycles, room and amplification permitting. Sporting an integral and adjustable omni super tweeter which as an aftermarket add-on might nab €2,000 or more elsewhere becomes the cherry on top.
From build to bandwidth to performance to relative value, this stone-faced compact speaker ticks off all the boxes with real fanfare. With two more M+D reviews from their new range to come, this exciting story is far from over. Clear already is that Mark & Daniel are back stronger than ever. Cheers to that! ¡±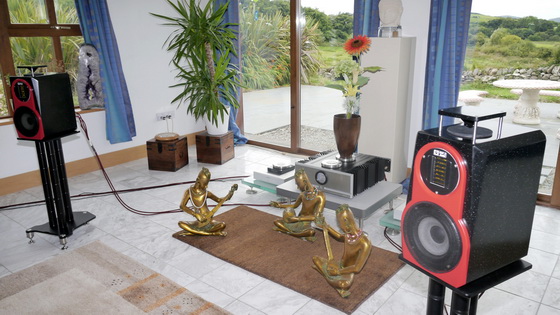 Postscript: ¡° We¡¯d signed up for three M&D reviews at once, each assigned to a different writer/s. Each writer had given ¡®his¡¯ or ¡®her¡¯ model top marks. Had we only done one, it wouldn¡¯t have mattered which. An award would have been automatic. With three however, we¡¯d have to focus down on just one since we don¡¯t issue awards for an entire range... As the middle model of our three, it seemed to me that the Ruby MKII had enough bandwidth and output potential to work without a subwoofer in even larger rooms to make it the one most within reach. The Monitor MKII..., the Mini Monitor... It¡¯s an honour however which the other two should most fairly bask in as well! ¡±
- Srajan Ebaen, www.6moons.com Publisher -
http://www.6moons.com/audioreviews2/m+d/1.html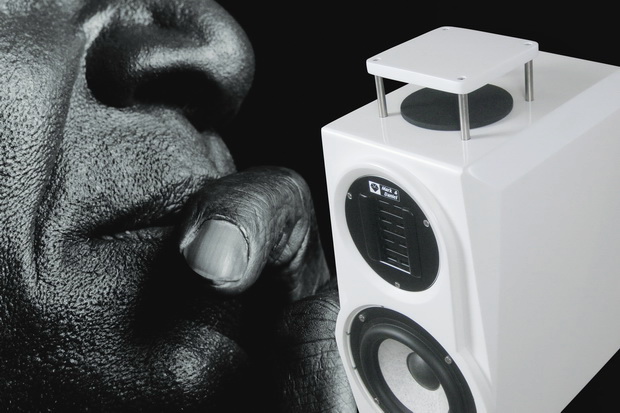 The goal of creating the Maximus-Monitor-Mk2 was clear: to make the finest bookshelf hi-fi speaker ever made -- and we have done it! Mark & Daniel again demonstrates to today¡¯s hi-fi speaker industry another major achievement using leading-edge technologies to create a revolutionary milestone in the audiophile world.

After long and painstaking research, M&D has developed the modular DM-7b wideband AMT driver, which incorporates our unique QMA design found in our extraordinary SX woofers. Further, we integrated our omni-directional Super Tweeter onto the top of the speaker enclosure to create a huge dimensional sound stage for high frequencies. This new Maximus-Monitor-Mk2 speaker has proven that a bookshelf speaker can create a true, huge sound and unparalleled performance from a small enclosure that is comparable, even superior, to most floor-standing speakers. The second generation (Mk-2) speakers by M&D once again shatter all audio preconceptions, enabling us to accept the challenge of ¡°Mission Impossible¡± ¨C and surpass it!
* See DM-7b: http://www.mark-daniel.com/index.asp?Proid=28&table=sdr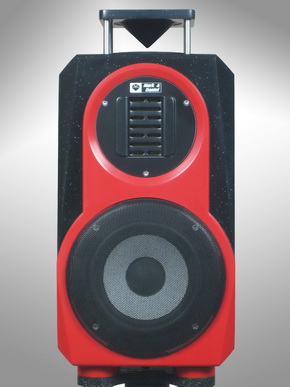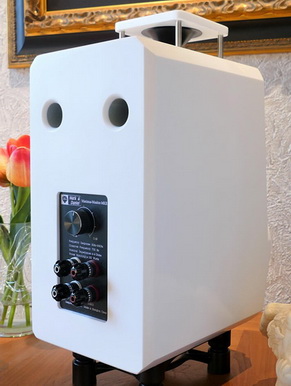 With an audio range from 700Hz up to 22KHz, an amazing 5-octave wideband reproduction has been achieved by the new, modular DM-7b Dreams AMT mode driver. The unique, low 700Hz crossover point of this two-way bookshelf speaker not only removes this crossover transition point from the most important (800Hz-4KHz) mid-frequency range for human ears, but also significantly helps achieve a low FMD (Frequency Modulation Distortion) over the standard SX woofer. The Maximus-Monitor-Mk2 is therefore capable of reproducing sound with super resolution, absolute transparency and clarity while achieving imagery and spatial separation that audiophiles simply must hear to be believed, creating a level of quality sound reproduction that has never before been attainable from any bookshelf speaker!
* FMD: http://www.mark-daniel.com/index.asp?ID=18&table=Phylosophy


The 6.5¡± SX woofer features M&D¡¯s unique QMA (Quantified Magnet Alignment) design which enables this speaker to achieve an unparalleled ¡À12.5mm (1¡±) Xmax excursion. Therefore, the SX6.5q-1.0 super woofer is able to provide stunning deep bass reproduction at high volume levels, enabling us to achieve deep bass down to 32Hz which is an unparalleled figure for any bookshelf speaker to attain, while employing and optimizing full Q-control throughout the complete excursion range.
* SX woofer:http://www.mark-daniel.com/index.asp?ID=21&table=Phylosophy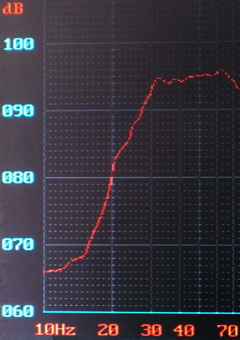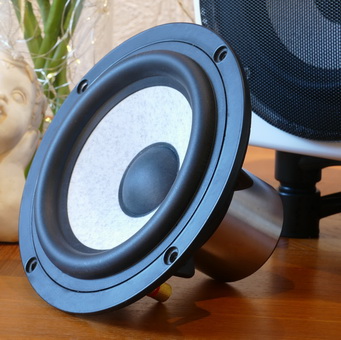 One DM-2 super AMT tweeter, designed to operate from 7KHz to 32KHz, is mounted flush on the top of the speaker enclosure, firing upward to spread the music¡¯s upper harmonics via the reflection of a separate CAM cone diffusor in order to create a 360 degree audio radiation pattern into the room. This allows us to obtain a more vivid spatiality throughout the high harmonic frequencies, adding an amazing sense of depth, separation and imagery.
* Function of Omni-Harmonizer:http://www.mark-daniel.com/index.asp?ProID=74&table=pr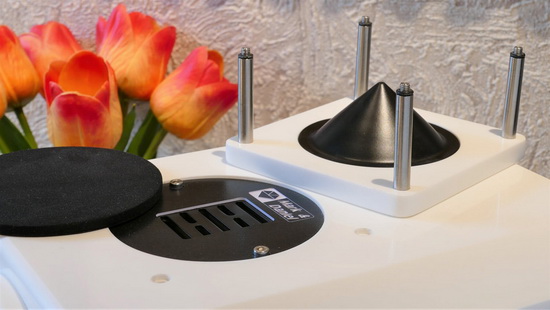 The diamond-shaped design along with the unique multi-layer front panel structure of the hand-made CAM enclosure for our Maximus-Monitor-MK2 speaker is not just due to aesthetic considerations; it was finalized after many trials and mock-up tests in order to reduce the side diffraction influence that could affect the DM-7b AMT driver. We have now achieved a flat, precise response over the most sensitive mid-range band (from 800Hz to 4KHz), to maintain true hi-fi transparency from the CAM cabinet material. Intensive shape analyses has allowed us to minimize side diffraction to achieve audio integrity via the engineering exemplified by this extraordinary panel structure which we have painstakingly crafted for this outstanding speaker.
* Essence of true hi-fi: http://www.mark-daniel.com/index.asp?ID=16&table=Phylosophy

On the speaker back plate, two pairs of high quality Germany WBT® banana posts are equipped for bi-wire or bi-amp wiring. The back plate also has one 0dB to -6dB adjustable attenuator for the super tweeter output control in order to best match your room conditions.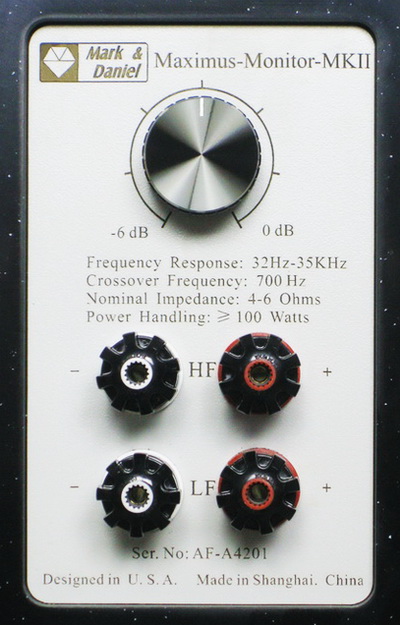 The Maximus-Monitor-Mk2 speaker is equipped with a metal grille on the front panel for proper protection of the woofer. Due to the woofer is working only under mid-low frequency band and with high transparency of the grille, the influence it has on sound reproduction is negligible. Therefore it is not necessary to remove the speaker grille from the front panel while listening to music.
One reminder to users however£ºplease do not overdrive the woofer (turn the volume control near maximum) while playing music with strong sub-bass content. The Maximus-Monitor-Mk2 can reproduce music down to 32Hz beautifully, yet since human ears are insensitive to sub-bass sound and users cannot see the dramatic cone movements which may already be exceeding the woofer¡¯s excursion limit (due to the visual block of the speaker grille), it is easy to unconsciously increase the volume beyond safe limits, which may cause the woofer and/or power amplifier to be damaged.

The Maximus-Monitor-Mk2 is the first, and a monumental achievement to representing M&D¡¯s new second generation speakers; all the details of their construction and materials have been reviewed and significantly improved for higher reliability, enabling superior quality control over M&D¡¯s previous speaker products. The Maximus-Monitor-Mk2 enclosure has the following dimensions: H37.5cm (14.8¡°) xW21.5cm (8.5¡±) xD29.5cm (11.6¡°), the height of the removable cone diffusor is excluded; the re-inforced, low resonant CAM compound marble enclosure with the diamond shaped panel is extremely solid and heavy, each weighing 15.5 Kg (34 lb).
* CAM enclosure: http://www.mark-daniel.com/index.asp?ID=9&table=faq

For proper operation, a high current amplifier with a minimum of 100 Watts output per channel connected thru a bi-wire cable is the basic requirement for driving the Maximus-Monitor-Mk2 speakers. For better sound performance and cost saving, two mid-power (35-60 Watts) amplifiers can be configured as the bi-amp playback system, as recommended by M&D.
* Bi-amp configuration: http://www.mark-daniel.com/index.asp?ID=18&table=faq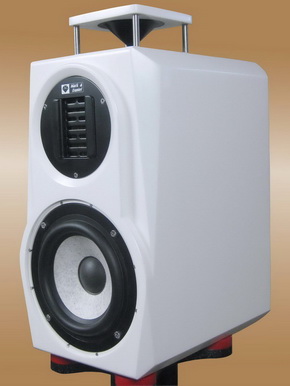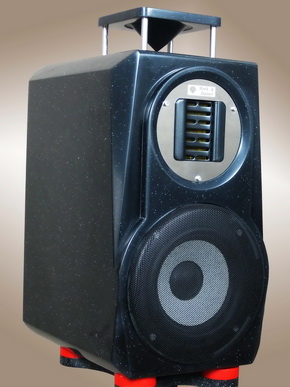 Product Description: Maximus-Monitor-Mk2 Speaker
Reference Price: US$4,800/pair, for standard colors
Standard Colors: - Solid White:
(Code: MD-1002)
- Starry Black:
(Code: MD-1423)
- Starry Black + Solid Red panel:
(Code: MD-1423 + MD-1006)
* Special colors are under request
System Configuration: 2-Way plus the Omni-directional Super Tweeter
Freuency Response: 32Hz-32KHz
Two-way Low Crossover: 700Hz
Nominal Impedance: 4-6 Ohms
Average Efficiency: 85dB/2.83V/1m
Power Handling: 100 Watts
Enclosure Material: Handmade CAM solid surfacing
Overall Size: H37.5 xW21.5 xD29.5cm (H14.8¡° xW8.5¡± xD11.6¡±)
Weight (each): 15.5 Kg (34 lb)