Ultrumax-Stand
- The Ultrumax-Stand is a high quality, stylish speaker stand that constructed with a handmade CAM solid surface pedestal. This stand has been specially designed be able to fit Ultrumax's five model speakers, including:
Ultrumax-U1a, Ultrumax-U2a, Ultrumax-U2a-ST, Ultrumax-M1, and Ultrumax-M1-ST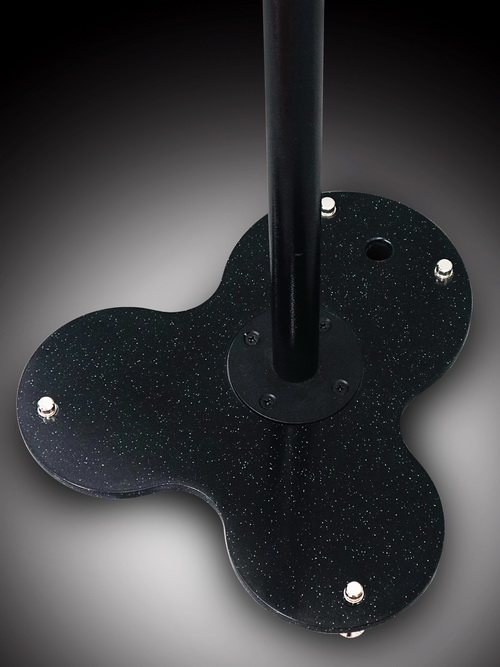 - It is quite easy to proper install this stand with the speaker firmly on it. Ultrumax speakers can be placed by insert directly into the metal pole of the Ultrumax-Stand along the hole of plug-in tray at speaker enclosure bottom; please note that before the pole insertion, one industrial O-ring should be sleeved to the metal post from about 1cm (0.4") to the pole top, then smoothly insert the pole into the tray to ensure a firm and steady installation to the speaker, as shown on the photo.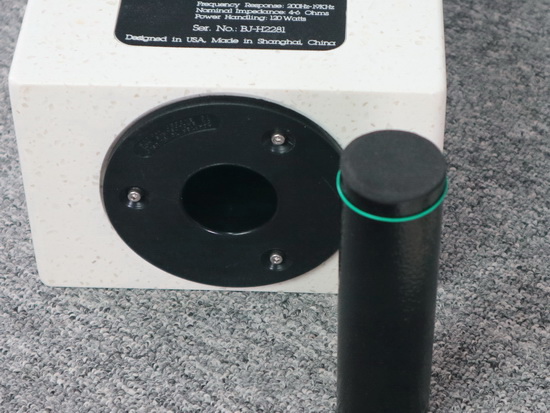 - A Φ20mm (0.8") hole on the CAM pedestal may be helpful for organizing the speaker cable;and there are four quality adjustable spikes beneath the pedestal for fine-tuning in case of uneven ground.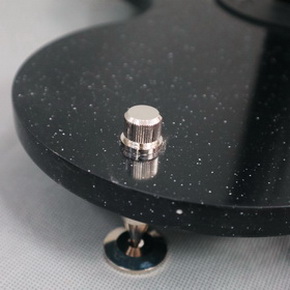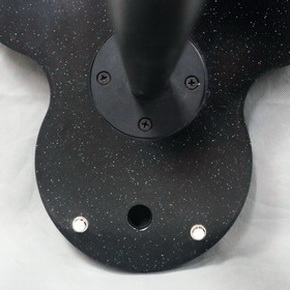 - Elegant and fashion design with strong structure, each stand weights 2.9 kg (6.4lb) and and measured: H85 x width 35 x depth 35 cm (H33.5" xW13.8 xD13.8"); for the total height after the installation with Ultrumax-Stand, please check on Ultrumax speaker specifications.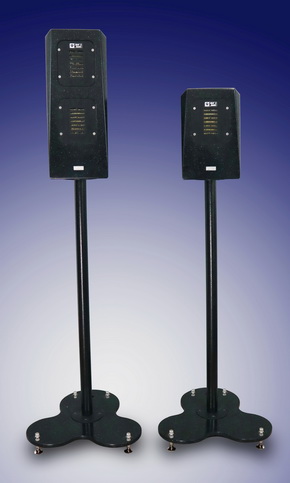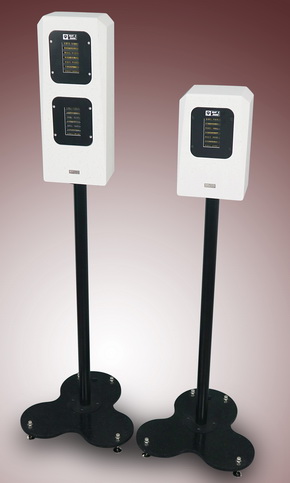 - The standard pedestal color of the Ultrumax-Stand is in Starry Black (Code:MD1423); also acceptable special order for the Phantom White (Code: MD1011).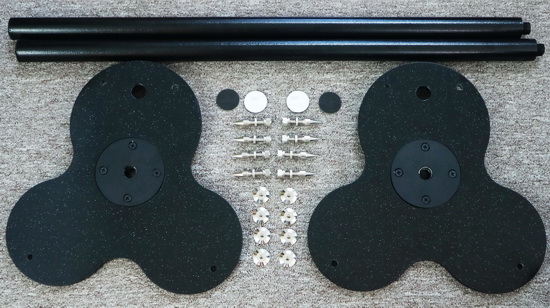 - For easy packing and shipment, this speaker stand set is assembled on-site with separable parts; the Ultrumax-Stand has a high cost-effective value with reference price: US$450/pair.