Muse-Center-Mk2 Speaker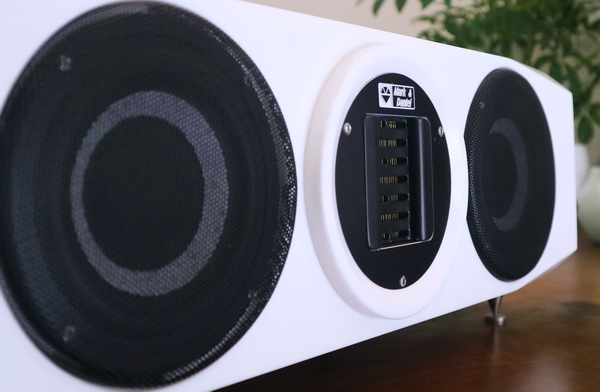 The new generation Muse-center-Mk2 speaker is configured as a two-way, dual-woofer speaker for the center channel application, able to project a loud, clear audio signal with Mark & Daniel® signature sound quality that especially critical for the human voice, from a compact and stylish enclosure.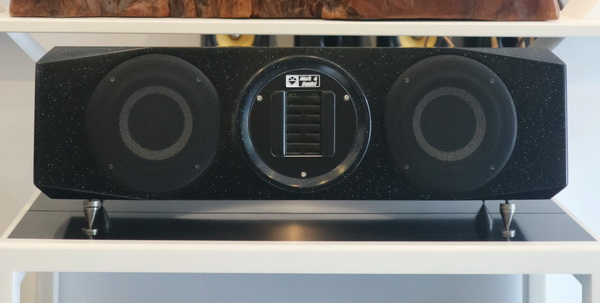 Two 5.5" HX woofers and match with one DM-7b Dreams AMT wideband driver have been mounted at the front panel to provide the listener with extraordinarily crisp, clean, coherent sound.
Two proprietary 5.5" HX woofers (each with the high ±5.0mm linear excursion) achieve a potent output with excellent Q-control while the low-end response has achieved down to 42 Hz which is more than the sufficient to handle center channel contents.
* HX5.5 Woofer: http://www.mark-daniel.com/index.asp?Proid=29&table=sdr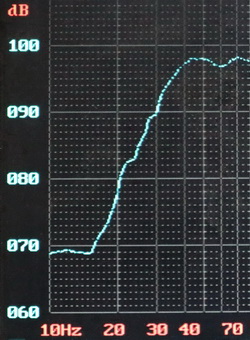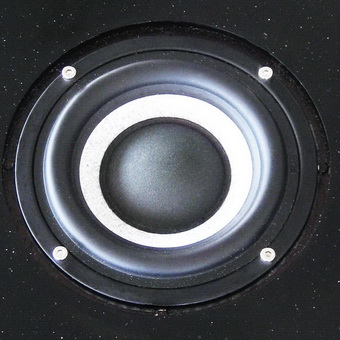 Originally designed for M&D's hi-end Maximus-Monitor-Mk2 speaker, the new modular DM-7b Dreams wideband AMT tweeter with the enlarged voice diaphragm build-in, is responsible for reproducing the frequencies from 800 Hz up to 22 kHz, the essential mid/high frequency range where faithful high-fidelity reproduction and high sound pressure levels (SPLs) are absolutely critical for the enjoyment of both music and home theater audio sources, as the center channel.
* DM-7 AMT Tweeter: http://www.mark-daniel.com/index.asp?Proid=28&table=sdr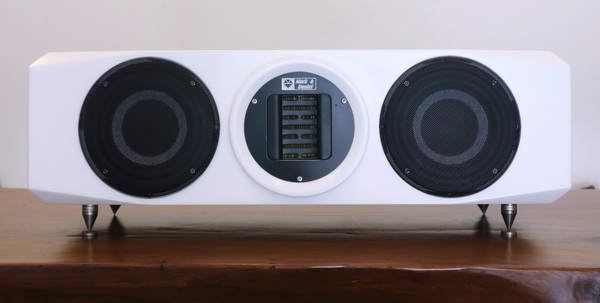 The handmade Compound Marble enclosure is very solid and heavy, weighing 18Kg (40lb). Muse-Center-Mk2's unique diamond-shaped + a tweeter ring design on the front panel of the hand-made CAM enclosure is not just due to aesthetic considerations; it was finalized in order to reduce the side diffraction influence that could affect the DM-7b AMT driver. We have now achieved a good sound response characteristic over the most sensitive mid-range band (from 800Hz to 4KHz) for this center speaker. Nominal system impedance is 4-6 ohms with average efficiency being 87dB/2.83V/1m; the Muse-center-MK2 may be connected with bi-wire cables or a single pair of cables.
* Essence of true hi-fi: http://www.mark-daniel.com/index.asp?ID=16&table=Phylosophy
Two pairs of stainless-steel spikes are attached beneath the enclosure to improve sound quality and preventing possible vibrations to the attached table/stand; and the front pair of spikes allows the speaker to be tilted to address individual room conditions.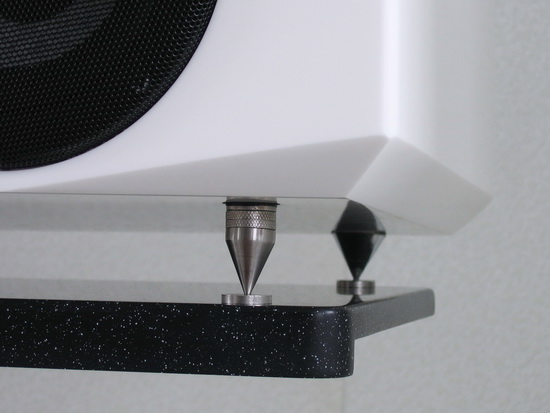 Product Description: Muse-Center-Mk2 Speaker
Reference Price: US$1,600/unit, for standard colors
Standard Colors: - Solid White (Code: MD1002)
- Starry Black (Code: MD1423)
* Special colors are under request
Frequency Response: 42Hz-22KHz
Two-way Crossover: 800Hz
Nominal Impedance: 4-6 Ohms
Average Efficiency: 87 dB/2.83V/1m
Power Handling: ≧ 100 Watts per channel
Enclosure Material: CAM solid surfacing
Enclosure Size (H x W x D): 17.0 x60.0 x25.0cm
(6.7" x23.6" x9.9")
Weight: 18Kg (40lb)