Maximus-Stand-dir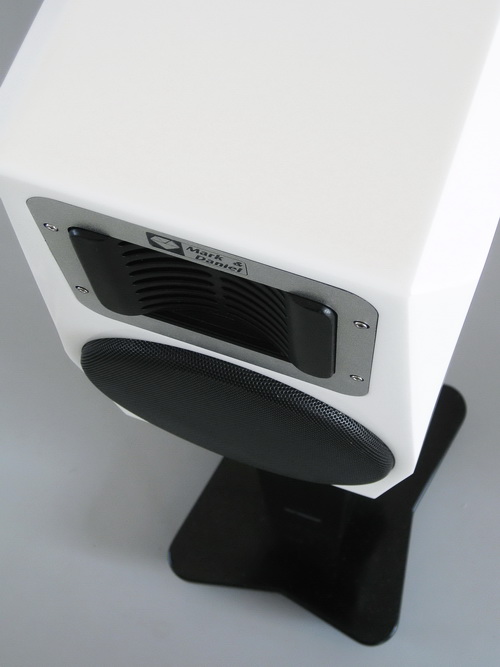 - A high-end, stylish speaker stand not only useful for placing most of bookshelf speakers but specially designed to match with M&D's premium Maximus-Monitor+(dir) and Maximus-Diamond+(dir) speakers; a bi-wire, dedicated crossover network assembly may be equipped onto the Maximus-Stand-dir chamber for sound up-gradation.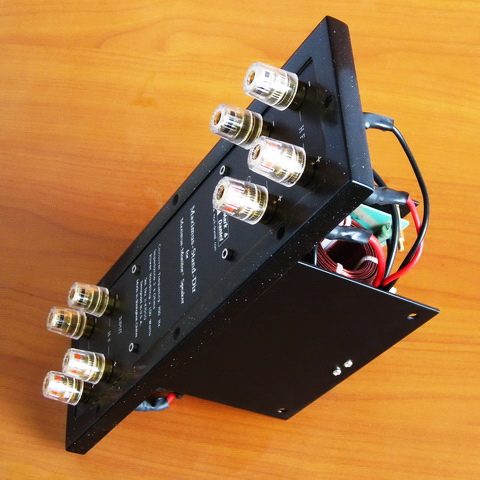 - This handmade Maximus-Stand-dir stand has been constructed by the rigid, precious CAM solid surfacing material with low acoustic resonance and low reflection characteristics; extremely solid & heavy in structure, net weighs to 13.9 Kg (30 lb, with crossover assembly built-in), and sizes H71.0x W30.0 xD35.0 cm (H28.0" xW11.8" x13.6").
- Two-size top platforms are available: (L) W21.0 x D25.0cm table is applicable to Maximus-Monitor speakers; (S) W17.0 xD21.0cm table may be useful to the Maximus-Diamond /Ruby /Mini speakers.
- Customers may also choose to skip the crossover network assembly for placing his own bookshelf speakers.