SX Series, a Great Innovation to Woofers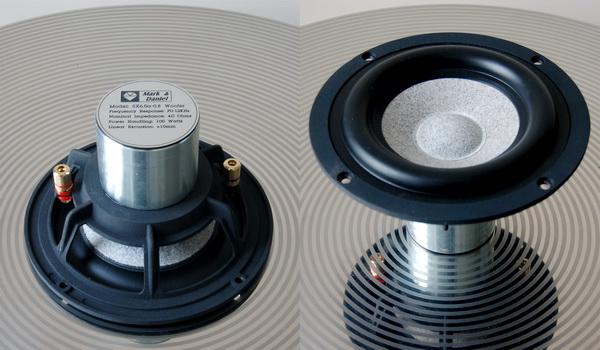 M&D's patented SX series woofer typically has a ±10mm (0.8") linear excursion for the 5.5" and 6.5" drivers; and an amazing ±15mm (1.2") Xmax for the 8" & 10" drivers. This is at least double the linear excursion ability seen on most Hi-Fi drivers in the market today!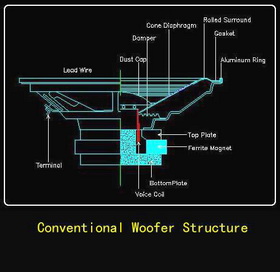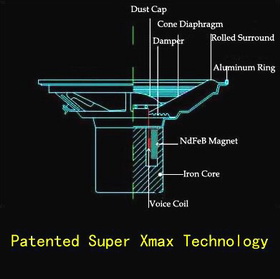 ♥ Compared with similar sized drivers, the SX unit is capable of reproducing deeper, undistorted bass with a much higher SPL and dynamic output capability.

♥ Under the same SPL requirement, a much smaller enclosure of the SX driver is now achievable. For example, at half the cone size, it requires 4 times Xmax, but needs only 1/16 the enclosure volume. That's why M&D's is capable to make the speaker enclosure so small yet come out with the outstanding bass reproduction.

Under the sealed enclosure application, a good conventional 5" woofer with ±4.5mm (0.35") linear excursion from the market, is able to reproduce a sound pressure to 99.5dB at 50Hz in theory; but observing our 5" SX driver with a ±10mm (0.8") Xmax, the undistorted SPL output can reach to 106.5dB under the same conditions. This is an outstanding output of 5 times (7.0dB) more acoustic power than conventional woofers!

The SX driver is indeed, the more critically superior Hi-Fi element in speaker design today.