Muse-Ia,
Floor-Standing Speaker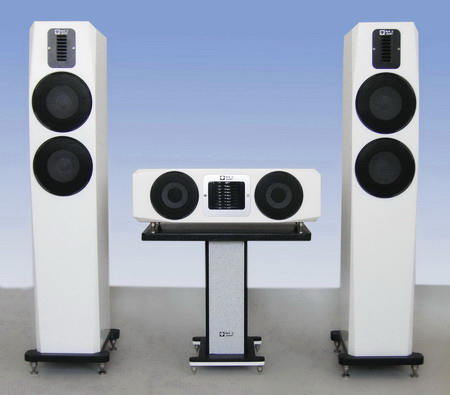 The unique Muse-Ia is a two-way, floor-standing speaker capable of reproducing enormous sound dynamics from a mid-sized stylish enclosure. The Muse-Ia, with special bi-polar radiation design on the Dreams AMT drivers for mid/high frequency range, provides high SPL output with a vivid sound to the listener¡¯s space. Muse-Ia is especially suitable for general hi-fi reproduction, multi-channel audio, and AV applications as the main-channel (Left/Right) speakers.
The Muse-Ia¡¯s front panel features one DM-4a Dreams driver and two 6.5¡± SX woofers; one additional DM-4a driver has been mounted on the back panel to project a bi-polar radiation pattern for mid/high audio frequencies into the listening space.
These two 6.5¡± SX drivers on the front panel are mounted onto two completely isolated chambers with different structures inside; and each woofer has its independent crossover network within the Muse-Ia speaker enclosure, to minimize possible interferences in between the woofers. This sophisticated enclosure design combining with the two powerful 6.5 inch SX woofers (each with the extraordinary ¡À10mm linear excursion), produces a very potent bass output with good Q-control under high SPL output while the system F3 achieved way down to 36 Hz!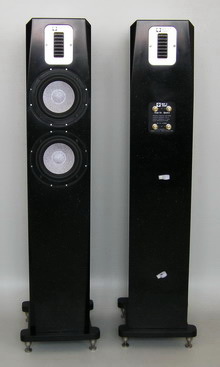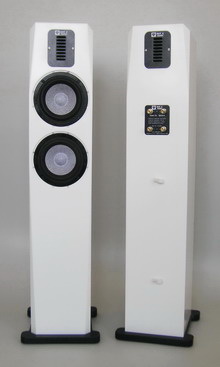 The two opposite mounted DM-4a Dreams wideband drivers, on the other hand, are responsible for frequencies from 900 Hz up to 25 kHz, and reproduce this critical mid/high frequency range with true, accurate high fidelity reproduction and extraordinarily high sound pressure levels.
The handmade Compound Marble enclosures are very solid and heavy, each weighing 38.5 Kg (85 lb). Nominal system impedance is 3-6 ohms with average efficiency being 86dB/2.83V/1m. Bi-wire connections are included at the Muse-Ia speaker posts; at least 100W per channel (rated at 8 Ohms) amplifier, or preferably with two 35-60W amplifiers in bi-amp configuration, is recommended to properly drive the Muse-Ia.
Two Nylon cable holders are installed on the back side of each Muse-1a speaker enclosure that can be helpful to organize the speaker cable. Do not place Muse-Ia directly on the floor without installing the attached spikes; the bass ports require at least 30mm (1.2¡±) spacing between the enclosure and floor for proper operation.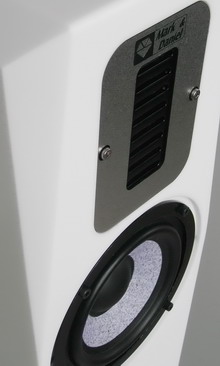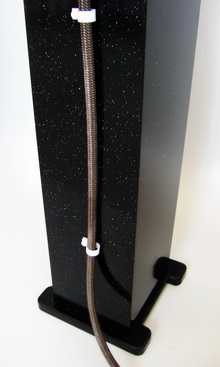 Product Description: Muse-Ia Floor-standing Speaker
Frequency Response: 36Hz-25KHz
Two-way Crossover: 900Hz
Nominal Impedance: 3-6 Ohms
Average Efficiency: 86 dB/2.83V/1m
Power Handling: ¨R 150 Watts per channel
Enclosure Material: CAM solid surfacing
Enclosure Size: H109.0 xW20.8 xD26.0 cm (H42.9¡± xW8.2¡± xD10.2¡±)
Overall with Base: H113.5 x W28.0 xD31.0 cm ( H44.7¡± xW11.0¡± xD12.2¡±)
Weight (each): 38.5 Kg (85 lb)