800Hz in Crossover – No One but M&D®
M&D has reduced the 2.5KHz crossover point for a 2-way speaker system to an incredible 800Hz or even lower, yielding only about 32% in FMD pollution to the bass driver at the same SPL output requirement.

This results in better full-range reproduction quality, low FMD pollution over complete audio frequencies; and meets our primary target of an 800Hz-4KHz impaired reproduction by one only M&D wideband AMT tweeter in the same time.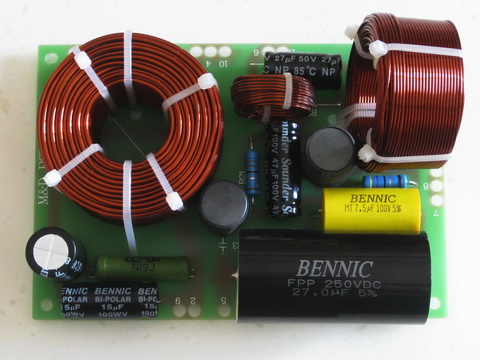 M&D speakers typically have a low distortion crossover at 6dB/octave to 12dB/octave network; matching this with the Dreams AMT drivers mechanical attenuation, yields a very high roll-off response over 24dB/octave down from 800Hz.